… Eight teams vying for A Division honoursBy Frederick HalleyTORONTO, Canada — The 2017 Ontario Softball Cricket League (OSCL) season swings into gear this weekend with several matches in both the A and B conferences as 'the boys of summer' don their various colourful attires and match their skills.The season once again consists of the regular 20-over games, the Caribbean Sensation-sponsored 10/10 knockout tournament and the Norman Sue Bakery 15-over which will also be played on a knockout basis.However, a significant change will be implemented this year with teams in the A and B conferences competing separately in the knockout competitions unlike in previous years. This was one of a few changes adopted at the league's annual general meeting in March.Other changes will see free hits being introduced for all no-balls and the introduction of a super over where total runs scored, total overs bowled, and total wickets lost by both teams are equal.Following their all-conquering dream debut season in 2014 and a somewhat disappointing performance in 2015, Dant stormed back to make a clean sweep of all the major titles in 2016 while several of their players were rewarded for outstanding performances.Dant were crowned Division A regular season (20 overs) conference winners, Division A playoff champions, T10 tournament winners and 15-over victors.
Rohit DutchinNewcomers Enterprise enjoyed a fantastic season in the B Division, playing unbeaten in the regular season to capture the conference title, winning the B Division playoffs and being runners-up to GTA Storm in 15-over Consolation final.While Dant skipper Looknauth Ramsuchit has vowed that his team will once again be aiming for a repeat of last year's epic performance, Enterprise have opted out of the reckoning after gaining promotion to the A Conference.Apart from Ramsuchit, who has led consistently from the front with the bat, Dant will also depend heavily on the likes of former Guyana players Damodar Daesrath and vice-captain Hemnarine Chattergoon, Shaun Deonandan, Munniram Karran, Riaz Kadir, Yadram Bogh, Satrohan 'Blade' Balkarran and the evergreen Aftab Shamsudeen.Among the other teams to feature in A Division are last year's conference finalists Sunshine, Caribbean Sensation, Rems, EC-Bannas, Rebels, GTA Storm A and Better Hope.Among the seasoned campaigners in Sunshine are skipper Mahendranauth 'Bobby' Parasnauth, vice-captain Anil Etwaroo, Avinash Sookdeo and Bernard Kartick. They are hoping to go one step better this year after last year's final ended in much controversy with Dant emerging victorious.Always a force to be reckoned with, Caribbean Sensation are in the capable hands of Jagdeo 'Navin' Singh along with Rishi Samuel, Reyaz Prahalad, Zaheer Allard, Zakir Khan, Shane Murli and the experienced Richard Driffield.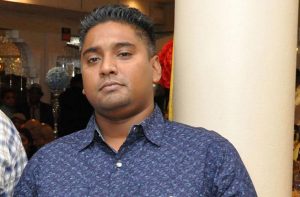 Eyaaz MohamedGTA Storm A are virtually an unknown quantity in their first stint in the A Division but have two key players in Richard Latiff and Rohit 'Beast' Dutchin, both stalwarts from Guyana's Regal, and president Nirad Lall is confident his players are capable of attaining top honours.The merger of East Coast and GT Bannas to form EC-Bannas is more than likely to strengthen the combination with Mark Moosai taking over the reins of captaincy with Trevon Garraway being his deputy. Rakesh Dyal, Krishna Deosarran and Travis Blyden are expected to play key roles.Ian 'Russian' Baldeo continues to lead Rems and will have the services of Eyaaz Mohamed, Gopaulchand Beharry, Narendra Mandholal and Richard Dias among others.Former national player Zaheer Haniff is scheduled to skipper Rebels with Troy Gobin, Troy Gonsalves, Shiv Seeram, Dennis Legay and Mohan Singh while Better Hope will include captain Davendra Ramkissoon, Amarnauth Sookhoo and Hemchand Sarwan.The 11 teams in contention in the B Division are Cougars, Enmore, Good Success, GTA B, Ramblers, Restoration Warriors, Scarboro Angels, Smashers, Wakenaam, Bacchus Cricket Club and Carr Tec.